Healthtech for Biological-Infectious Waste Treatment
(BIW)
We are a company that combines the convergence of different digital technologies to offer a disruptive value proposition. By using Artificial Intelligence, Robotics, Augmented Reality, Nanotechnology, and Blockchain, we offer a unique solution for hospital and clinic BIW management worldwide.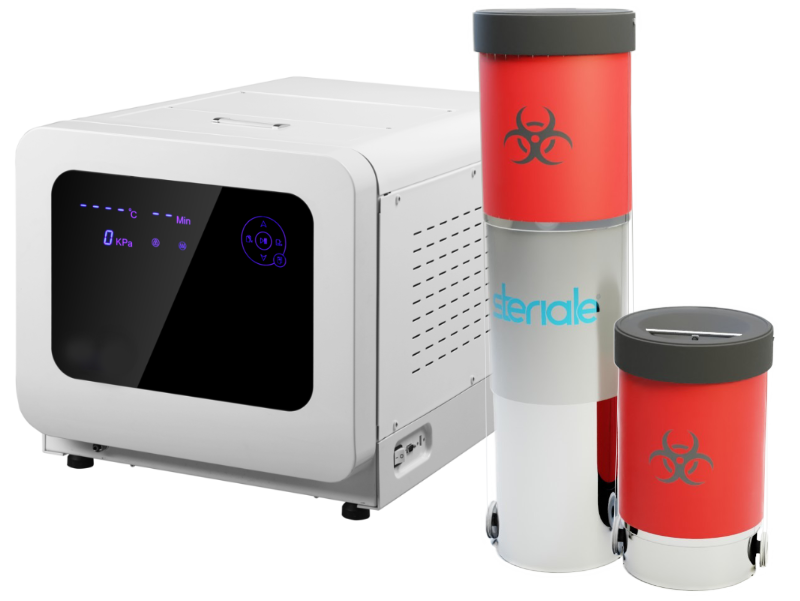 "In situ" treatment system with traceability and online operational management. These are the main components of our solution.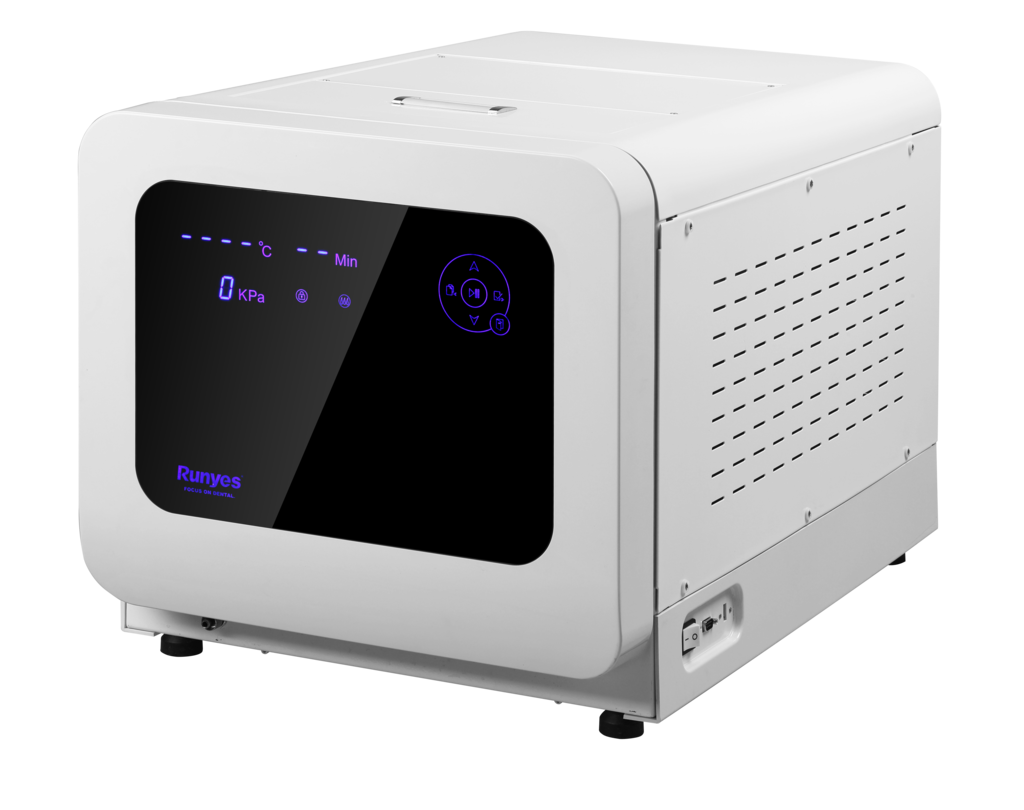 BIW Autoclaves
Automatic operation without an operator. Automatic registration of each cycle, barcode reading, automatic weighing of the load, online traceability, remote management, data collection and analysis with Big Data.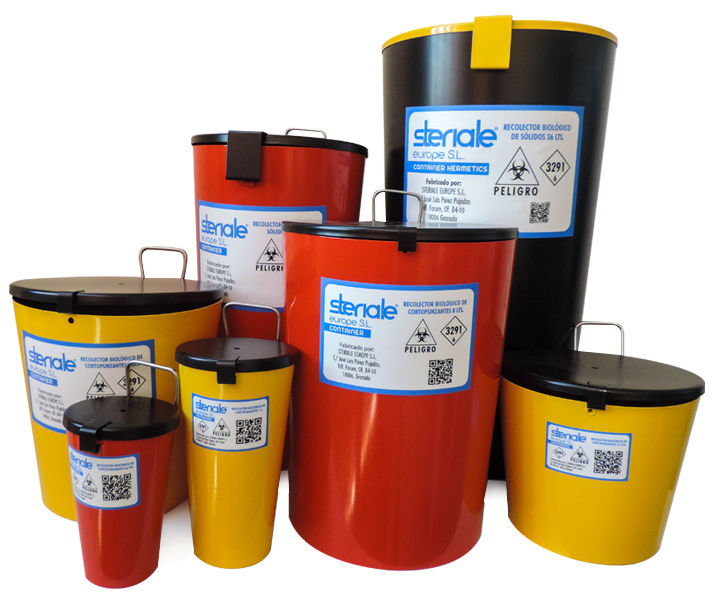 Smart Containers
Aluminum containers with a hermetic seal and a pressure and temperature opening system, secure in both closing and opening, with identifying labels, equipped with a smart location system for traceability.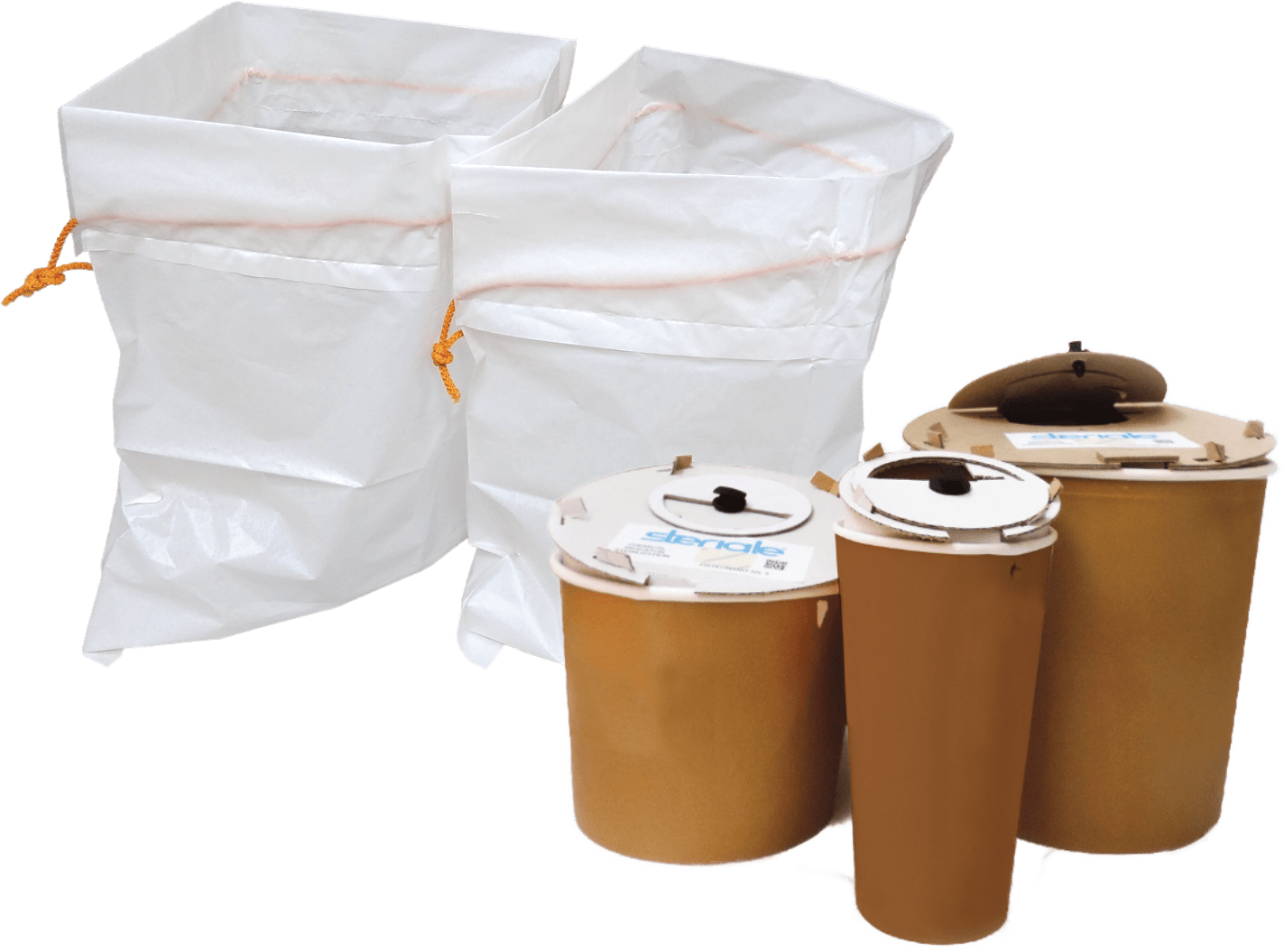 Eco-friendly Consumables
Recyclable paper bags with barcodes and heat-shrink handles for solid waste. Imperforable cardboard cartridges for sharps with an expansion security system for their volume.
Steriale Sterilization System
STERIALE offers as a service an on-site solution for BIW treatment in hospitals and medical centers, with no investment required for our clients and with the following benefits: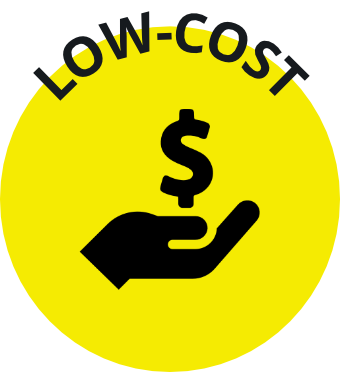 Radical reduction of operating costs.
By transforming infectious waste into common waste, Steriale system allows for collection through common waste, reducing operating costs with the disposal of hospital/infectious waste by up to 50%.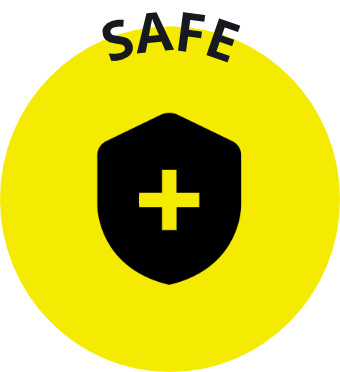 The entire system is tightly sealed and hospital waste is transported in metal containers. Sharps are contained in an ecological and safe container, and non-sharps are contained in double-layer bags. Afterwards, all waste is sterilized in an autoclave.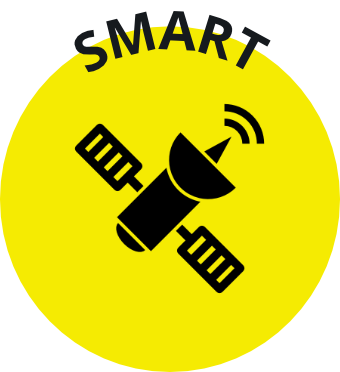 Have complete control over what happens in your environment. Know where the waste containers are located, how much they weigh, what type of waste was in the container, when it was taken to the recycling center, when it was collected, when it was autoclaved, what sterilization cycle was used and which containers have been not sterilized for X days.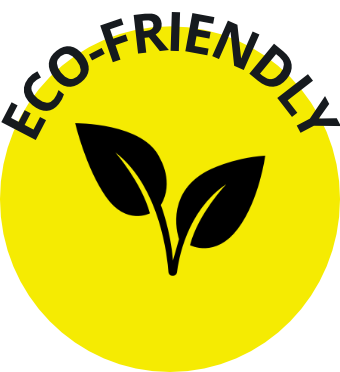 All bags and collectors in the Steriale system are made of disposable paper and are 100% ecological. Waste is sterilized in an autoclave and compacted, significantly reducing the impact on the environment. This results in a reduction of waste collection frequency and emission of fewer pollutants.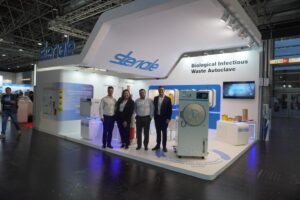 Events
Introduction In an era where healthcare innovation is paramount, Steriale's participation in MEDICA 2023, held in Düsseldorf, Germany in November 13th-16th, marked a pivotal moment
We are now operating in more than 10 countries!
By clicking on the button below, you will have access to the contact information for each country in which we operate.