Steriale
Sterilization
System
An easily deployable and operable on-site treatment that converts bio-infectious waste into MSW (Municipal Solid Waste – inert and recyclable urban waste). Disruptive technology serving both health and the environment. Products and technologies patented in more than 50 countries (Autoclaves, RBI smart containers, bags and cartridges, compressing robots, and sanitizers)
See how simple it is to implement the Steriale system with our innovative and simplified business methodology.
Receive all the necessary autoclaves and containers at your hospital or clinic on loan.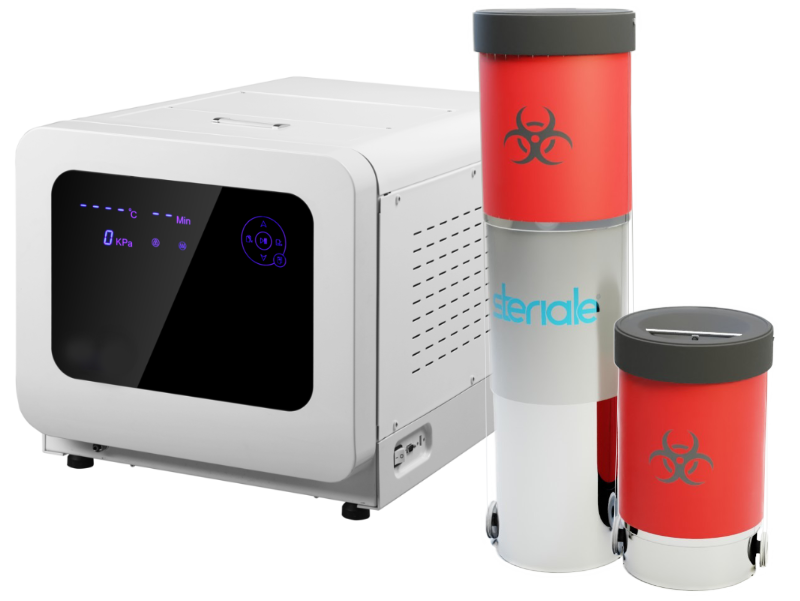 Pay only for disposable bags and cups when you use them.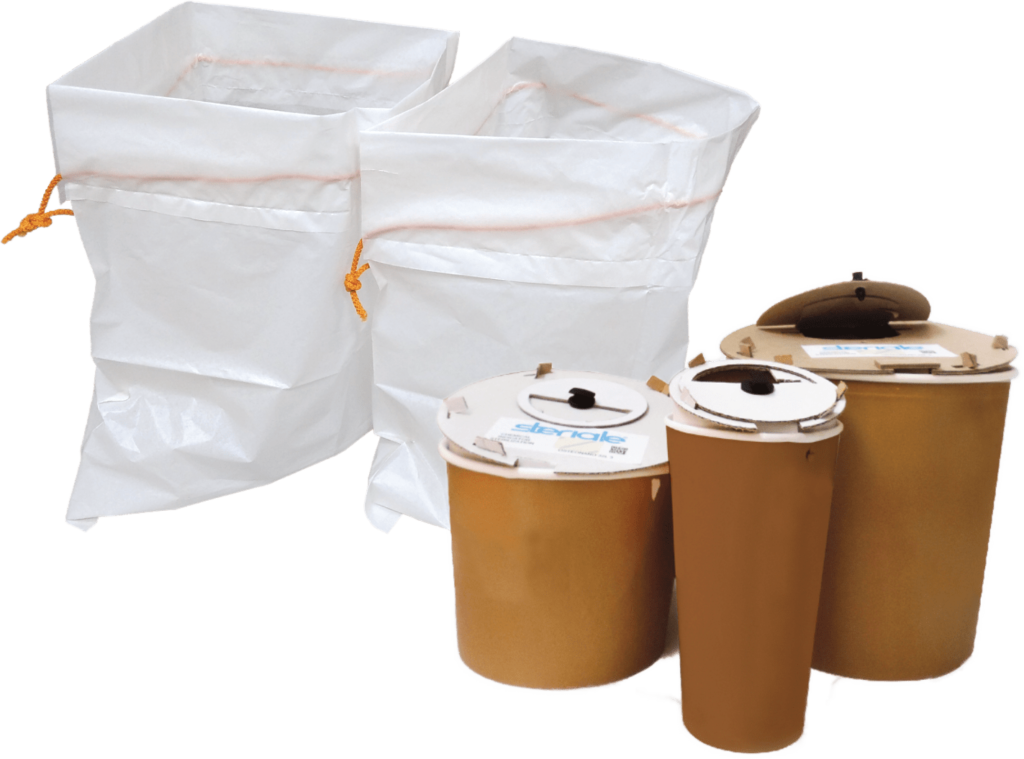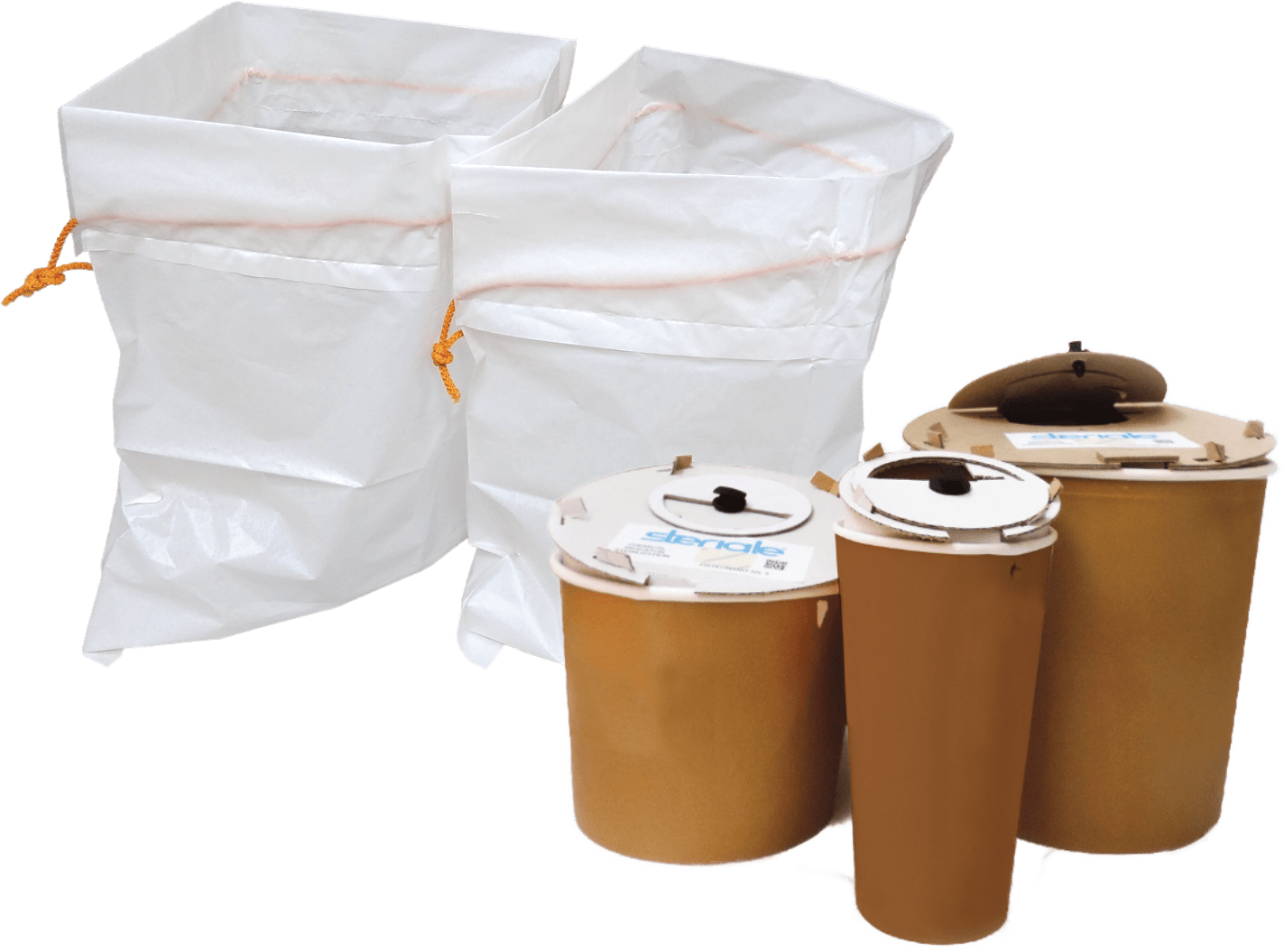 Don't worry about hiring technicians or specialized personnel. We come to your environment to install the Steriale system.
The choice of autoclaves and container sizes depends on the amount of waste generated by the hospital, clinic, or laboratory.
No need for additional equipment or space
No need to hire additional staff or use new space. The current team and location perfectly support the system.
Other advantages of the Steriale system
Significant reduction in operational costs and hospital waste management.
The system eliminates the transport of bags and collectors to the central warehouse. Safe transportation in metal containers.
Aids in biosafety by eliminating risks of accidental opening and contagion.
Electronic control and monitoring of all containers and their contents
Contribute to the environment by completely eliminating the use of disposable plastics.
Up to a 50% reduction in waste volume. Up to a 75% reduction in empty collector storage.
Reduction in waste collection frequency.
Low environmental impact, from the production process to disposal in the healthcare center
Disruptive technology serving both health and the environment
We are already in more than 10 countries!
By clicking the button below, you will have access to the contact information for each country where we operate