Introducing Steriale's Innovations in the USA and Central America
Steriale made a notable appearance at FIME 2022 in Miami, USA, marking a significant step in expanding its global reach. The event served as a perfect platform to showcase Steriale's cutting-edge technologies for on-site biological waste treatment to major distributors in Central America and the USA.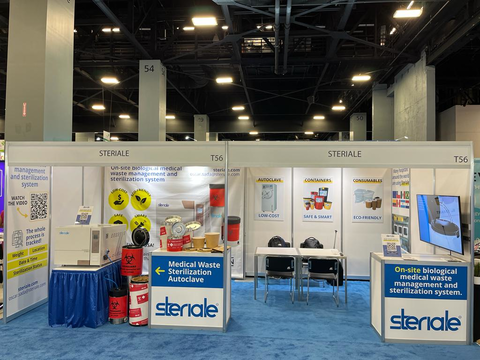 Fostering Partnerships with Government and Distributors
A highlight of Steriale's participation was the development of valuable partnerships with local governmental agencies and distributors across the country. These collaborations are a testament to the trust and interest Steriale has garnered in the region.
Demonstrating Advanced Waste Treatment Solutions
At FIME 2022, Steriale demonstrated its advanced solutions for biological waste treatment. These demonstrations not only highlighted the efficiency and effectiveness of Steriale's technology but also underscored its commitment to environmental sustainability and public health safety.
Broadening Market Reach and Opportunities
This event opened doors to numerous opportunities for Steriale, allowing it to tap into new markets and broaden its customer base in Central America and the USA. The enthusiastic response from attendees indicated a strong demand for innovative waste treatment solutions in these regions.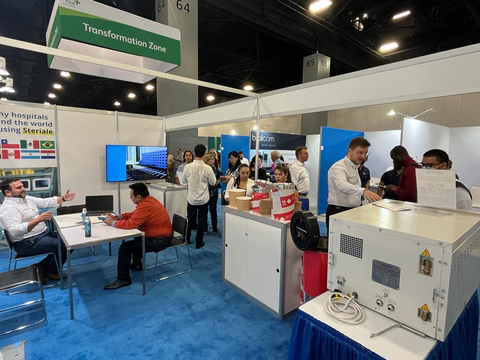 A Successful Venture Leading to New Horizons
The success of Steriale at FIME 2022 is a clear indicator of the growing need for advanced waste treatment technologies. Steriale's presence at the event was not just about product showcasing but also about understanding the specific needs of the market in these regions.
Conclusion: A Milestone for Steriale's Global Expansion
Steriale's participation in FIME Miami 2022 was more than just an exhibition; it was a strategic move that significantly strengthened its position in the international healthcare industry. The event proved to be a milestone in Steriale's journey, paving the way for future growth and expansion in the Americas.