Introduction to the Latin American Market
Steriale marked a significant milestone by participating in the Hospitalar Fair 2022, held in São Paulo, Brazil. This event served as a prime opportunity for Steriale to introduce its innovative system to Latin American partners for the first time.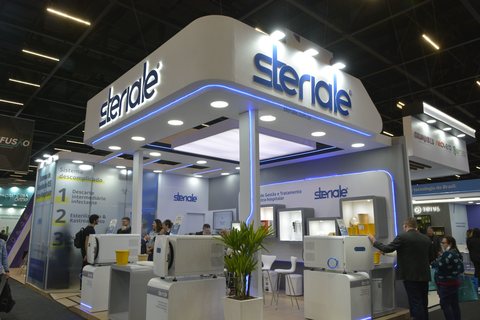 Live Technology Demonstrations Spark Interest
The live demonstrations of Steriale's technology captivated the audience, sparking immense curiosity and opening the floor for in-depth business discussions. The interactive showcase allowed attendees to witness firsthand the capabilities and benefits of the Steriale system.
Expanding Business Horizons
Steriale's engagement at the event was not just about showcasing technology but also about building a network. The fair became a melting pot of opportunities, leading to over 150 meaningful conversations with hospitals and potential partners from across Latin America.
A Gateway to Market Development
The impact of Steriale's presence at Hospitalar 2022 was profound, significantly developing the market for its system. These interactions ranged from Mexico to Argentina, highlighting the widespread interest and applicability of Steriale's technology in various healthcare settings across the continent.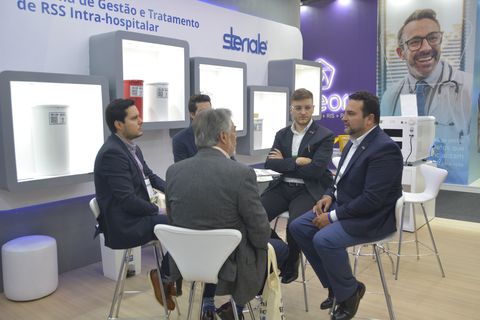 Fostering Partnerships and Collaboration
One of the key outcomes of the event was the establishment of potential partnerships. These conversations were not just limited to immediate business deals but also encompassed long-term collaborations, setting a strong foundation for Steriale's growth in Latin America.
Conclusion: A Stepping Stone to Success
Steriale's participation in Hospitalar 2022 in São Paulo was more than an exhibition; it was a strategic move towards expanding its footprint in the Latin American healthcare market. The event has undoubtedly paved the way for future ventures and collaborations, marking the beginning of a new chapter for Steriale in Latin America.